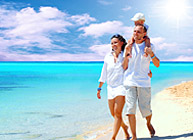 Property Details
Golf Apartments Richmond Park
Thetford, ENGLAND ID: 4817
Contact Information:
Richmond Park Golf Club
Saham Road
Thetford, ENGLAND, IP25 6EA
England
Closest Airport:
Norwich (NWI)
20.00 miles
Resort Highlights
Set in 100 acres of parkland, this golf resort features a course that incorporates the charm and challenge of water features including The River Wissey, which winds through all of the 18-holes. The facilities here include a driving range with covered bays, a practice putting green, and golf lessons. The distinctive, colonial style clubhouse offers restaurant facilities and club bar overlooking the course.
Destination Highlights
The Golf Apartments at Richmond Park are ideally situated as a base of operations to tour the area. Just a bit south is the picturesque market town of Bury St Edmunds and the famous racing town of Newmarket. If visitor interests lie in history, Norwich, regarded as second only to York as a fine example of a medieval city, is just half an hour away. Sandringham, the favorite country home of The Queen and not far from the coast of North Norfolk, is another well worthwhile trip. The town of Watton is situated in the South West of Norfolk, within easy reach of London and The Midlands.
Unit Highlights
The Golf Apartments at Richmond Park are fully equipped to the highest of standards. They offer the full range of home comforts in spaciously comfortable surroundings, and range in size from 1 to 3 bedroom units, each with living room, kitchen, toilet and shower or bath. The Resort has full disabled units and disable access to the Clubhouse. The Resort is flat and walking easy. The apartments provide excellent facilities for dining in, and all guests are welcome to unlimited access to the course.