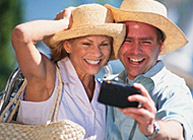 Terms & Conditions
HOPAWAY HOLIDAY
Welcome to the Hopaway Holiday website. The goal of Hopaway Holiday is to offer you incredible vacation values by providing you access to hundreds of vacation condominium resorts around the world at deeply discounted prices year-round and other travel services.
This site is controlled and operated by Hopaway Holiday. Please read our Terms and Conditions carefully before continuing on with your use of this Website. IF YOU DO NOT AGREE WITH THESE TERMS, DO NOT USE THIS WEBSITE. These Terms and Conditions set forth the legally binding agreement between you and us when you use this website. You may use this website and the services and/or products offered there as long as you comply with the Terms and Conditions. By accessing or using this program, you agree to the Terms.
Hopaway Holiday reserves the right, in its sole discretion, to modify, alter or otherwise update these Terms at any time. Such modifications shall be effective immediately upon posting. This Website will permit you to link to many other websites that may or may not be affiliated with this Website and/or Hopaway Holiday, and may have terms and conditions that differ from, or contain terms in addition to Hopaway Holiday.
OWNERSHIP, TRADEMARKS, COPYRIGHTS AND RESTRICTIONS
This Website is controlled and operated by Hopaway Holiday, 1930 Poplar Street, Southern Pines, NC 28387. All content on this Website, including, but not limited to text, images, illustrations, audio clips, and video clips, is protected by copyrights, trademarks, service marks, and/or other intellectual property rights (which are governed by U.S. and worldwide trademark laws, copyright laws and treaty provisions, privacy and publicity laws, and communication regulations and statutes), and are owned and controlled by Hopaway Holiday or its affiliates, or by third party content providers, merchants, sponsors and licensors (collectively "Providers") that have licensed their content or the right to market their products and/or services to Hopaway Holiday. Content on this Website or any Website owned, operated, licensed or controlled by the Providers is solely for your personal, non-commercial use. Hopaway Holiday grants you a limited, non-transferable license to use this Website in accordance with the terms and conditions of these Terms and Conditions. You may print a copy of the content and/or information contained herein for your personal, non-commercial use only, but you may not copy, reproduce, republish, upload, post, transmit, distribute, and/or exploit the content or information in any way (including by e-mail or other electronic means) for commercial use without the prior written consent of Hopaway Holiday or the Providers. Without the prior written consent of Hopaway Holiday or the Providers, your modification of the content, use of the content on any other Website or networked computer environment, or use of the content for any purpose other than personal, non-commercial use, violates the rights of the owners of the Hopaway Holiday and/or the Provider copyrights, trademarks or service marks and other proprietary rights, and is prohibited.
As a condition to your use of this Website, you warrant to Hopaway Holiday that you will not use this Website for any purpose that is unlawful or prohibited by these Terms, including without limitation the posting or transmitting any threatening, libelous, defamatory, obscene, scandalous, inflammatory, pornographic, or profane material. If you violate any of these Terms, your permission to use this Website immediately terminates without the necessity of any notice. Hopaway Holiday retains the right to deny access to anyone at its discretion for any reason, including for violation of these Terms. You may not use any Website trademarks, service marks or copyrighted materials appearing on this Website, including but not limited to any logos or characters, without the express written consent of the owner of the mark or copyright. You may not frame or otherwise incorporate into another Website any of the content or other materials on this Website without prior written consent of Hopaway Holiday.
Use of Site
The services of Hopaway Holiday are available only to individuals who can form legally binding contracts under applicable law, and thus, are not available to minors. By using this site, you represent that you are of sufficient legal age to use this site and to create binding legal obligations for any liability you may incur as a result of the use of this site.
Use of this site also warrants that the User is legally authorized to make the travel reservations or purchases made for either himself or herself or for another person for whom he or she is authorized to act. Use of this site also means that the User agrees to the terms and conditions of purchase imposed by the supplier of travel services. The User also agrees to the payment of all amounts when due, including additional taxes and fees that may not be included in online credit card charges, and compliance with all rules regarding the availability of resorts. User shall also agree to pay all duties, taxes, and related charges arising out of its use of this Site and of the services provided herein. User also agrees to allow Resort Parks International to charge the credit card on file for the payment of penalties arising from the purchasers' failure to comply with resort rules. Such payment will be collected without additional notice. You may only use this site to make legitimate reservations or purchases and shall not use this site for any other purposes, including without limitation, to make any speculative, false or fraudulent reservations, or any reservation in anticipation of demand.
Age and Responsibility
If you use this Website, you are responsible for maintaining the confidentiality of your account information and your password. You agree to accept responsibility for all activities that occur under your account or password. You represent that you are of sufficient legal age to use this Website and to create binding legal obligations for any liability you may incur as a result of the use of this Website. You understand that you are financially responsible for all uses of this Website by you and those using your login information.
Privacy
Our data encryption ensures that the information provided here is protected and secure.
Commercial Purpose
Neither Hopaway Holiday membership nor reservations may be used for any commercial purpose whatsoever, including but not limited to sale and/or rental income.
Occupancy Maximums
The total number of people occupying a Resort Unit must not exceed the maximum occupancy of the unit set forth in the reservation confirmation or guest certificate; otherwise, Hopaway Holiday, the Resort Unit and/or other appropriate party may refuse access and/or levy an additional charge. Member and/or Guest(s) agree(s) to pay for any such additionally levied charges.
Available Inventory
Available vacation condominium weeks are listed by start dates and identified by Resort name, location, unit size, occupancy maximum and weekly price. Prices are not based on occupancy. Costs are set per unit (Condominium), for the designated time period. The "Cost" listed in the "Cost" column represents the price for an entire 7-night-stay (a "Week") and includes up to full occupancy. All Weeks listed are LODGING-ONLY sales and do not include transportation, gratuities, etc. Prices include room tax; however, some resorts require additional fees for the use of certain amenities and services (i.e. Utility Surcharge, equipment rentals, towel service, extra housekeeping service, Security Deposit, etc.), which are collected at the host resort and are the guest's responsibility.
Charge Identification
The charge to your Credit Card will show as a charge from Travel Resorts of North Carolina, LLC. Please make note of this to avoid a frivolous Charge-Back process due to your failure to recognize this charge. Charge-Backs and other frivolous Credit Card challenges can result in legal action, collections, credit rating marks and refusal of your future business.
Pets
Under no circumstances shall pets of Member and/or Guest(s) be permitted at Resort Unit(s).
Minors
Persons under 21 years of age are not entitled to the use of a Hopaway Holiday reservation or occupancy of a Resort Unit, unless accompanied by a person of at least 21 years of age. In some instances, the minimum age to make a reservation may be higher where required by a resort or other provider of accommodations.
Sales Are Final. No Cancellations.
You acknowledge that all lodging confirmed through the Hopaway Holiday program are NON-CANCELABLE. ONCE YOU HAVE REQUESTED TO CONFIRM A RESERVATION AND HAVE ENTERED YOUR CREDIT CARD INFORMATION, THERE ARE NO REFUNDS FOR ANY REASONS WHATSOEVER, INCLUDING NONUSE OF THE LODGING.
Changes And Cancellations
All Confirmations are final. Any waiver of Hopaway Holiday's NO CANCELLATION POLICY shall be at Hopaway Holiday's sole discretion. Member shall abide by Hopaway Holiday's cancellation and change policies regardless of any conflict in policy between that stated by Hopaway Holiday and the associated Resort. In the event Hopaway Holiday should allow a cancellation of a vacation week, a cancellation fee equivalent to a one-night stay may be required. A name change of the registered guest can be made up to one week prior to check-in. There is no charge for the initial name change and a $25.00 charge (or higher) when an additional name change is required for the same booking. In the event of a conflict between any Resort change or cancellation policy and Hopaway Holiday's change or cancellation policy, the Hopaway Holiday policy shall prevail. You shall not contact any Resort, resort management company, reservation department, homeowners association, etc. regarding any Condominium at which Hopaway Holiday offers vacation weeks in an attempt to circumvent or undermine Hopaway Holiday's change or cancellation policies, inventory agreements or any other agreements. Hopaway Holiday's change or cancellation policies and fees may change at any time without notice.
Confirmation Letters
Once your payment for a particular vacation week is secured by Hopaway Holiday, Hopaway Holiday shall provide a written Reservation Confirmation by email. This Confirmation document includes additional terms and conditions and must be presented upon check-in.
Maid Service
Condominiums are cleaned weekly. A daily maid service is normally not available.
Occupancy
Although prices are not based on occupancy, occupancy limits are strictly enforced. Occupancy limits are indicated on the vacation weeks sites and also on Hopaway Holiday confirmation letters. Any guest that attempts to over-occupy a unit may be refused occupancy and/or evicted from the premises and no refund of any monies related to such a booking shall be refundable.
Resort Rules
Guests are expected to abide by all rules of conduct at the resort. Guests shall be responsible for all personal charges (e.g. telephone calls, meals, taxi fares, etc.), as well as any damage or loss to resort rooms and/or facilities.
Name on Bookings
All bookings of reservations must be made in the EXACT name of the person traveling. For international travel, the name on the reservation must be EXACTLY as it appears on the traveler's passport or government-issued ID.
Resort Terms and Conditions
The terms and conditions for bookings of resorts may vary. Please review the terms that are appropriate for the unit to be booked.
Vacation Weeks Rates
Rates displayed are base rates per unit per length of stay specified. You are responsible for all taxes that may be associated with the use/rental of resort accommodations. Transient occupancy taxes, accommodations tax, bed tax or similar taxes imposed on the use of rented accommodations shall be the responsibility of you or the occupants. Rates do not include food, transportation, activity fees, all-inclusive fees and items of personal nature such as resort amenity fees, applicable taxes, and utility surcharges. Daily maid service is ordinarily not available but may be offered for an additional charge. Incidental charges such as meals, phone calls, roll away bed and crib when available, as well as any additional taxes and charges will be collected at the time of check-in or check-out. You may be required to present a credit card at check-in to guarantee payment of these incidental charges.
Condominium Amenities
Resort amenities change from time to time, and although Hopaway Holiday endeavors to represent amenities accurately, Hopaway Holiday assumes no liability for changes in the conditions and/or availability of said amenities. All amenities and facilities are governed by specific resort policies. A copy of these may be acquired upon check-in at the Resort.
Duplicate Confirmations
You must present your confirmation upon check-in at the resort. You may obtain a duplicate confirmation via the Hopaway Holiday. The guest checking in must match the name on the confirmation. Please note that proper identification and a credit card at check-in may be required.
Check-In
You must check- in during the hours specified on your confirmation. If you are checking in at hours other than those specified on your confirmation you must call the resort directly to arrange for late check-in.
Ongoing Sales
The resort to which you have been confirmed may have ongoing sales of full or partial ownership of real estate or other vacation ownership interests. Neither you nor the occupants are required to participate in any sales presentation(s).
Payment and Sales Tax
Hopaway Holiday accepts Visa, MasterCard, American Express, Discover Card and most U.S. checking account debit cards for all purchases. All payments must be in U.S. Dollars. Current billing address and phone information must be included with every reservation.
Indemnification And Liability
You indemnify, defend, save and hold harmless Hopaway Holiday and Hopaway Holiday's Licensors and their respective directors, officers, employees, servants, and agents (collectively called the IT Indemnified Parties ) from and against any and all claims, lawsuits, judgments, losses, costs, and expenses of any nature whatsoever (including reasonable attorney's fees) arising hereunder which may arise from or be claimed against the IT Indemnified Parties in connection with the use of this IBS, including, but not limited to, any loss or damage to property, or injury to or death of any person whomsoever, caused by or attributable to the IBS, the use of the IBS by you, or your directors, officers, employees, servants, agents, representatives, or independent contractors or any third party. Notwithstanding anything contained herein to the contrary, Hopaway Holiday shall not be liable for data input errors, lost data or other data related claims. With regard to IBS user reservations, you agree and acknowledge that Hopaway Holiday limits its responsibility and liability to the reservation fee paid to Hopaway Holiday and Hopaway Holiday shall be held harmless from any injury, loss, or damage to persons or property for any reason while you are a guest at any resort, or while in transit, and Hopaway Holiday will not be held responsible for telephone costs, taxi fares, or other travel costs incurred by you. If a resort cancels a reservation due to overbooking, Hopaway Holiday accepts no responsibility other than to rebook the guest into another resort in the same general area for the same time period (i.e. if booked into New England USA, Hopaway Holiday will rebook another resort in New England). Hopaway Holiday accepts no responsibility to rebook for reservations lost due to any act of nature (e.g. hurricane, earthquake, etc.) nor shall Hopaway Holiday be held liable in any manner whatsoever for any such lost reservation. You further agree that any liability of Hopaway Holiday hereunder is limited to those matters related to services and products within Hopaway Holiday's control.
Technology Owner
You acknowledge that Hopaway Holiday is the sole owner of this Internet Booking System (IBS) technology (IT). The IT shall be and remain at all times the exclusive property of Hopaway Holiday. The IT and all intellectual property rights embodied therein are the property of Hopaway Holiday. The IT is subject to protection of intellectual property laws of the United States of America and all other jurisdictions and was created, compiled, prepared, selected and arranged by Hopaway Holiday and Hopaway Holiday's Licensors through the expenditure of substantial effort and resources. The IT constitutes valuable property of Hopaway Holiday and Hopaway Holiday's Licensors.
Disclaimer of Warranties and Liability
All content on this Website is provided "as is" and without warranties of any kind either express or implied. Other than those warranties which, under the U.S. laws applicable to these terms, are implied by law and are incapable of exclusion, restriction, or modification, Hopaway Holiday disclaims any and all warranties, express or implied, including, but not limited to, implied warranties of merchantability and fitness for a particular purpose. Neither Hopaway Holiday, its affiliated or related entities, nor the providers, nor any person involved in the creation, production, and distribution of this Website warrant that the functions contained in this Website will be uninterrupted or error-free, that defects will be corrected, or that the server that makes the content available will be free of viruses or other harmful components. The content that you access on this Website is provided solely for your convenience and information only. Hopaway Holiday does not warrant or make any representations regarding the results that may be obtained from the use of this Website, or as to the reliability, accuracy or currency of any information content, service and/or merchandise acquired pursuant to your use of this Website.
You expressly agree that use of this Website is at your sole risk. You (and not Hopaway Holiday) assume the entire cost of all necessary servicing, repairs or correction of your system. You expressly agree that neither Hopaway Holiday, nor its affiliated or related entities (including its providers), nor any of their respective employees, or agents, nor any person or entity involved in the creation, production and distribution of this Website, is responsible or liable to any person or entity whatsoever for any loss, damage (whether actual, consequential, punitive or otherwise), injury, claim, liability or other cause of any kind or character whatsoever based upon or resulting from the use or attempted use of this Website or any other linked site. By way of example, and without limiting the generality of the foregoing, Hopaway Holiday and related persons and entities shall not be responsible or liable for any claim or damage arising from failure of performance, error, omission, interruption, deletion, defect, delay in operation, computer virus, theft, destruction, unauthorized access to or alteration of personal records, or the reliance upon or use of data, information, opinions or other materials appearing on this Website. You expressly acknowledge and agree that Hopaway Holiday is not liable or responsible for any defamatory, offensive or illegal conduct of other subscribers or third parties. Some jurisdictions may not allow the exclusion or limitation of liability for consequential or incidental damages. In such jurisdictions, Hopaway Holiday's liability is limited to the greatest extent permitted by law.
Third Party Rights
These Terms are for the benefit of Hopaway Holiday and its Providers, its and their officers, directors, employees, affiliates, agents, licensors, and suppliers. Each of these individuals or entities shall have the right to assert and enforce these Terms directly against you on its or their own behalf.
Jurisdictional Issues
Unless otherwise specified, the content contained in this Website is presented solely for your convenience and/or information. This Website is controlled and operated by Hopaway Holiday located in Southern Pines, NC. Hopaway Holiday makes no representation that content in this Website is appropriate or available for use in other locations. Those who choose to access this Website from other locations do so on their own initiative and are responsible for compliance with local laws, if and to the extent local laws are applicable. You may not use or export the materials in this Website in violation of U.S. export laws and regulations. These Terms shall be governed by, construed and enforced in accordance with the laws of the State of North Carolina, as they are applied to agreements entered into and to be performed entirely within such State. Any action you, any third party or Hopaway Holiday brings to enforce these Terms, or in connection with any matter is related to this Website, shall be brought only in either the state or Federal courts located in North Carolina and you expressly consent to the jurisdiction of said courts. If any provision of these Terms shall be unlawful, void or for any reason unenforceable, then that provision shall be deemed severable from these Terms and shall not affect the validity and enforceability of any remaining provisions.
Additional Terms
These additional terms and conditions include, but are not limited to, the following: We are only responsible for written representations that we make on this Website and are not responsible for any representations made by any other person or entity. Information about resorts and other accommodations available hereunder is based on information obtained from such resorts and/or providers of such accommodations. We expressly disclaim liability for inaccurate, incomplete or misleading information concerning any resort or provider of accommodations. Confirmations issued hereunder are valid only if issued by us. Upon receipt, please check all the details in the Confirmation and notify us immediately if anything is incorrect, as changes to any aspect of the Confirmation may be treated as a cancellation. You are responsible for payment of any applicable taxes, gratuities, personal expenses, utility charges, security deposits and other fees or charges levied by a resort and/or provider of accommodations for the use of amenities and facilities. You and your guests must occupy and use any accommodations in a responsible, careful and secure manner. You are responsible for any acts and omissions, which result in any damage, theft or loss, caused by you or your guests while using the accommodations. Any complaints about the accommodations or services provided at a resort should be made at the earliest opportunity to a person in authority at the resort and to us. A Confirmation may not be used for any commercial purpose, including rental or sale of the accommodation(s) which is/are represented by such Confirmation. A Confirmation may only be used by the person whose name(s) appears on the Confirmation. We reserve the right to cancel your Confirmation if payment for any accommodation(s) is/are rejected by your bank or credit card company. In the event that a resort or other accommodation becomes uninhabitable due to a natural disaster, we will not be liable for any resulting cancellations and no refund of any amounts paid by you will be made. If the accommodations, which you confirmed, become unavailable due to natural disaster, act of God, civil unrest or any other reason beyond our control, you waive any and all claims against us. We will have no liability to you for any loss, injury or damage, which may occur while you stay at resort or other accommodation confirmed by you through Hopaway Holiday or as a result of any third party. Our liability for any loss, injury or damage incurred by you as a result of any action or failure to act on our part, will be limited to consideration paid by you for the accommodation provided by or through Hopaway Holiday, and in no event will we be liable for special, consequential or punitive damages. This limitation of liability shall also apply to all affiliated companies, servants and agents of Hopaway Holiday. These Terms and Conditions constitute the entire agreement between you and us with respect to this Website and your use of this Website. As such, these Terms and Conditions (as modified by us, from time to time) will be deemed to supersede any prior or future communications, whether electronic, oral or written, between us. A printed version of these Terms and Conditions given in electronic form shall be admissible in judicial or administrative proceedings to the same extent, and subject to, the same conditions as other business documents and records originally generated and maintained in printed form. All accommodations confirmed are on an "As Is And with All Faults" basis. We hereby expressly disclaim all warranties relating to any accommodations purchased hereunder, express or implied, statutory or otherwise, including, without limitation, any and all warranties of merchantability or fitness for a particular purpose.
Links
This Website may contain links to other Websites ("Linked Sites"). The Linked Sites are provided for your convenience and information only and, as such, you access them at your own risk. The content of any Linked Sites is not under Hopaway Holiday's control, and Hopaway Holiday is not responsible for, and does not endorse, such content, whether or not Hopaway Holiday is affiliated with the owners of such Linked Sites. You may not establish a hyperlink to this Website or provide any links that state or imply any sponsorship or endorsement of your Website by Hopaway Holiday, or its affiliates or Providers.
International Travel
Although most travel, including travel to international destinations, is completed without incident, travel to certain destinations may involve greater risk than others. Hopaway Holiday urges passengers to review travel prohibitions, warnings, announcements and advisories issued by the United States Government prior to booking travel to international destinations. Information on conditions in various countries and the level of risk associated with travel to particular international destinations can be found at www.state.gov, www.tsa.gov, www.dot.gov, www.faa.gov, www.cdc.gov, www.treas.gov/ofac, www.customs.gov and http://www.voyage.gc.ca/index-eng.asp
It is the traveler's responsibility to obtain information on passport requirements and travel documentation requirements. For information on passports, U.S. citizens can visit the State Department's Website at http://travel.state.gov/, or call the U.S. National Passport Information Center: (877) 4USA-PPT
Trade Week Requests
Once we have received a week within the guidelines of your request, an agent will contact you to complete the transaction. Two attempts to contact you will be made. In the event we don't hear back from you within five business days, we will assume you are no longer interested and your request will be cancelled. We are unable to hold inventory. Space is subject to availability. Once a confirmation is made, reservations are non-refundable and non-cancelable.
Trade Weeks
Studio/Efficiency Units will not be accepted for trading.
Depositing
In order for your cabin trade week to be deposited with Hopaway Holiday your resort or management company must:
a. Verify your ownership and reservation information
b. Verify the maintenance fee is paid for the week and year being deposited
c. Verify the week is not assigned to another company or guest
Upon verification you will receive a Banking Acknowledgement for one (1) week trade credit with Hopaway Holiday. The banked week becomes the exclusive property of Hopaway Holiday and their guest. An trade fee as well as unit size and/or season upgrade fees will be collected at the time you confirm an exchange using your banked week of credit.
Trading
You must be a subscribing member. To be eligible for trading within the Hopaway Holiday system, all maintenance fee assessments or similar charges must be current at your resort.
Your week must be deposited with Hopaway Holiday before an trade may be made. A written confirmation will be sent to you, confirming that your week has been successfully deposited and is no longer available to you.
Trades may be requested up to twelve (12) months in advance of travel. You may trade your use time for comparable accommodations in a comparable season at any resort in the Hopaway Holiday system, based upon space availability. Hopaway Holiday cannot guarantee fulfillment of any specific exchange request.
A written exchange confirmation will be sent to you along with significant resort information. You are responsible for printing your confirmation for exchanges made online. This confirmation must be presented upon arrival at the resort. All confirmed exchanges are final.
Hopaway Holiday must be notified if someone other than you will be occupying the unit. Written confirmation is required for check-in. You must comply with each resort's own check-in/check-out dates, times and procedures.
If you do not contact your confirmed resort at least 48 hours prior to your scheduled arrival date to advise of a late arrival or no-show, your reservation may be canceled 24 hours after your scheduled arrival. You will not be relieved of any fees as a result of your failure to check-in or notify the resort by this deadline.
You are responsible for the payment of any expenses incurred, e.g., additional fees for the use of certain amenities and facilities, as well as damages caused by you or your guests while staying in your exchange unit, and for the replacement of any missing items. These fees are collected at the resort. Guests are also responsible for any such personal charges, damage deposits, transient occupancy taxes, phone calls, energy surcharge fees, etc.
All trade agreements are exclusive. You, the member, will be charged the cost to re-accommodate any guest denied use of your exchanged unit as a result of your error.
The resorts featured in Hopaway Holiday trade programs are not necessarily directly affiliated with Hopaway Holiday, and are subject to change without notice. No claims of information or availability are made.
Extend Your Trade Week
Your deposited Trade Week must be used up to two years after your deposit If you wish to extend your banked week beyond this two-year window, call Hopaway Holiday and pay an extension fee before any deposited week expires.
Participation in Trade Week Vacations Program
A Member's participation in the Program is commenced upon acceptance by Hopaway Holiday of the Member. Member(s) may request an trade at various destinations from two days to one year in advance. Hopaway Holiday will use its best efforts to fulfill Member's trade request; however, it is understood by Member that Hopaway Holiday cannot guarantee fulfillment of any specific request (locations and/or dates, etc.), as all requests are subject to availability.
Unit Upgrade
A unit upgrade is defined as a stay in a unit larger than the one you deposited. Fees depend on upgrade levels, lead times and availability. You are urged to reserve the unit you are most likely to use, as there is limited upgrade availability depending on season, etc.