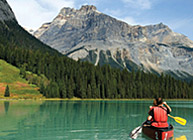 Testimonials
At Hopaway Holiday we are committed to providing every member with the simplicity, choice and comfort each of you deserve and it is our desire that we continue to provide the level of branded hospitality service you have come to expect.
We appreciate you taking the time to write to us and tell us how we're doing or share your vacation stay with us. Here are just a few of our recently received messages from members.
"Thank you Hopaway Holiday for working with us. We had a fantastic time. Our accommodations at Wyndham Kingsgate in Williamsburg, VA were suburb. The on-site staff provided exceptional service. Everything about using Hopaway Holiday was better than expected. We highly recommend Hopaway Holiday!"
- Richard & Robin Wills
"We wanted a place close to Boston and called Hopaway Holiday. They recommended and booked us into a resort at Sea Winds II in Dennisport, MA less than an hour's drive from Boston. Our daughter joined us for a couple of days. The ocean was close by and we enjoyed walking along the shoreline and spending time together. Our vacation was so perfect we want to go back! We will be booking our next trip to Hawaii through Hopaway Holiday. Thanks for the great service."
- Earl Kyle & Dawn Perrin
"I am sending a rave to Hopaway Holiday staff for being so helpful. When I called Hopaway, an agent recommended a resort in North Myrtle Beach, NC at Wyndham Ocean Boulevard. Our accommodations where beautiful and we could even see the ocean from our room!. The weather was nice and the kids had a great time in the pool. Booking through Hopaway was so easy. We look forward to taking advantage of the Hopaway Holiday program again."
- Clayton & Gina Oxendine
"I took my son bear hunting! Although we didn't get our bear, we had a great time just being together in the "home away from home" atmosphere at The Wolf Run Manor at Treasure Lake in Du Bois, PA. We have already booked our next vacation through Hopaway Holiday."
- Roger Culver
"Hopaway Holiday has the best deals. From now on Hopaway is our one and only travel program. We had a good time! The Sands Beach Resort in Myrtle Beach exceeded our expectations and receives our praises. Thank you!"
- Perry & Karen Harrison