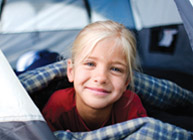 Frequently Asked Questions
Make the most of your membership. Please review our frequently asked questions.
How do I search for a condominium rental week?
At Hopaway-Holiday.com you will be guided through the vacation planning process.
What if the destination I am looking for is not available online?
Call 800-380-8939 and let a Hopaway Holiday agent help you find an available resort. Once you initiate a search, your work is done. There's no need for you to check on the status – we'll continue to search for a resort week to match with your request.
Will I always get my vacation request?
Since we do not guarantee that a specific week or destination will be available, we recommend that you place your request as far in advance as possible.
What are the check-in and check-out days?
The days are established by the resort and may vary. Most are on Friday, Saturday or Sunday.
What are the check-in times at the resorts?
The resort check-in and check-out times may vary. Most check-in times are 3:00 p.m. and check-out time is 10:00 a.m.
Do the resorts have kitchens?
Yes, resorts are equipped with some type of cooking facilities such as a stove / oven, dishwasher, refrigerator, microwave, toaster, and coffee pot. The units are also equipped with sufficient place settings and silverware, pots, pans and other cookware.
What are the sizes and sleeping capacity of the condominiums?
Studio maximum occupancy is for two guests unless otherwise stated. Generally studios have some type of cooking facilities, with living area and sleeping accommodations combined.
One-bedroom maximum occupancy is for four guests unless otherwise stated. Generally one-bedrooms have full kitchens, living area with a convertible sofa, and a separate bedroom with private bathroom.
Two-bedroom maximum occupancy is for six guests unless otherwise stated. Generally two-bedrooms have full kitchens, living area with a convertible sofa, two separate bedrooms and one or two bathrooms.
What do I need to bring on my vacation?
All condominiums are fully furnished; sheets, towels, dishes, kitchen utensils and more. All you have to bring are your clothes and groceries.
How many guests may I bring?
You may bring as many guests as stated in the occupancy limits.
May I send guests or family members on a vacation without being with them?
You may make reservations as long as one person in the party is at least 21 years of age and has a credit card in their name.
May I cancel my trip?
Once your trip is confirmed, it is final and nonrefundable. However, trip cancellation insurance is included at time of booking to cover unforeseen circumstances unless declined.
How far in advance may I make a reservation?
You may request reservations up to 52 weeks in advance or as little as 3 days prior to check-in.
When do I pay for my vacation?
All reservations must be pre-paid when confirmed.
Are pets allowed?
Sorry, condominium resorts do not allow pets.
What is the quality of a condominium resort?
Each condominium property is independent and has distinguishing features that set it apart from the norm. Please inquire about the rating codes when making your reservation.
Do all Members have trading privileges?
No, you must be a subscribing member. If you are not sure if the trade benefits are part of your membership call 800-380-8930.
How do I book an outdoor resort week?
Go to Hopaway-Holiday.com or call 800-389-8939.
If I don't have access to the Internet how do I book vacations?
You'll find fast, friendly vacation specialists ready to help you when you call our toll-free reservation center. We'll do our best to answer your questions and provide you with as much information possible; however you may not take advantage of the "Internet Only" specials.
How often should we browse the web site?
New features are being added all the time, so visit OFTEN!
How can I book airline reservations?
Booking flights online are as easy as clicking on your mouse. You can search, select, and book flights 7 days a week, 24-hours a day at Hopaway-Holiday.com.
Will I save on nightly hotel rates?
Our hotel program offers savings up to 30% at many popular hotels worldwide.
May I make travel plans if my membership has expired?
Your membership must be current to request or book travel. In addition, your membership must be in good standing throughout your travel dates.
Will the membership benefits ever change?
All benefits are subject to change without notice and are subject to the terms and conditions of individual suppliers.
Do I have to be a member to use Hopaway Holiday?
Yes. Benefits are available to members in good standing only.
If you have questions regarding Hopaway Holiday call 800-380-8939.