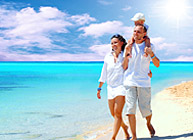 Property Details
Club Wyndham Desert Blue
Las Vegas, NV ID: D881
Contact Information:
3200 West Twain Ave
Las Vegas, NV, 89103
Closest Airport:
No airport information.

Resort Highlights
A Premier Playground for All Ages. Combine the convenience and stature of an urban luxury hotel with all the space and amenities of an elite resort, and then set it down in the heart of one of the world's most dynamic destinations. The end result would be Wyndham Desert Blue, a striking resort with comfort and fun built right in. With an ideal location just off the world-famous strip, it's the perfect place to stay while you create your own brand of fun in the glitz and glamour that is Las Vegas.
Destination Highlights
From every unit and even the elevators, you'll be able to catch a glimpse of the world-famous Las Vegas Strip. Take a short ride and you're right there, ready to experience the extraordinary themed architecture, magnificent buffet-style dining, acres of colorful casino fun and some of the best nightlife and shopping you'll find anywhere. Old Downtown is a great way to get a sense of what Las Vegas used to look like and the light show on Fremont Street is not to be missed. For a change of pace — and scenery — rent a car and head up to Mt. Charleston, take a tour of the Hoover Dam, visit Red Rock Canyon or try watersports on Lake Mead. Your choices are endless in the city that never sleeps.
Unit Highlights
Wyndham Desert Blue offers spacious air conditioned units with a large-screen TV in the living room. Studio units sleep up to four and feature a partial kitchen with a mini refrigerator and microwave, 1 bathroom, and bed structure varies. The one-bedroom units that sleep up to four have a full kitchen, 1 bathroom, king size bed and sleep sofa. Units also offer wireless internet.