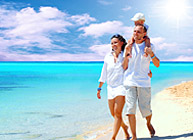 Property Details
The Beach Club at Montego Inn
Myrtle Beach, SC ID: 6054
Contact Information:
1307 S. Ocean Blvd.
Myrtle Beach, SC, 29577
Closest Airport:
Grand Strand Airport (CRE)
5.00 miles
Amenities
Off-site:
Atm/banking
Billiards Or Pool Table
Fitness Center
Nightclub
Onsite - Wave Pool
Poolside Bar
Salon
Steam Room

Resort Highlights
The Beach Club at Montego Inn is conveniently located near all that makes Myrtle Beach a perennial vacation favorite. The resort offers an outdoor pool and is located on the beach.
Destination Highlights
Golf courses, Broadway at the Beach, Fantasy Harbor, Barefoot Landing, marinas, seafood restaurants, music theaters, and nightclubs are all within minutes of the resort. For sight-seeing, be sure to visit Brookgreen Gardens and historic Georgetown. Charleston, South Carolina, is approximately two hours away by car.
Unit Highlights
1 Bedroom - Maximum Occupancy 4

Bathroom: Full
Accessibility: Elevators

Unit Amenities


Fireplace: No
Hairdryer: No
Internet Access: Wireless Internet Access
Oversized Bath Tub Or Shower: No
Private Pool: No
Sauna: No
Steam Bath / Shower: No
Washer/Dryer: No
Television:

Number In Unit: 1
Service: Cable/Satellite
Type: Standard

Non Smoking Rooms By Request: No

Sleeping Arrangements:

Studio - Maximum Occupancy 4 Square Footage: 370.00

Bathroom: Full
Accessibility: Elevators

Unit Amenities


Fireplace: No
Hairdryer: No
Internet Access: Wireless Internet Access
Oversized Bath Tub Or Shower: No
Private Pool: No
Sauna: No
Steam Bath / Shower: No
Washer/Dryer: No
Television:

Number In Unit: 1
Service: Cable/Satellite
Type: Standard

Non Smoking Rooms By Request: No

Sleeping Arrangements:


Queen pull out sofa
Double
2 Bedroom - Maximum Occupancy 6

Bathroom: 2 Full Baths
Accessibility: Elevators

Unit Amenities


Fireplace: No
Hairdryer: No
Internet Access: Wireless Internet Access
Oversized Bath Tub Or Shower: No
Private Pool: No
Sauna: No
Steam Bath / Shower: No
Washer/Dryer: No
Television:

Number In Unit: 1
Service: Cable/Satellite
Type: Standard

Sleeping Arrangements:


Queen
Queen pull out sofa
Multiple Twin beds