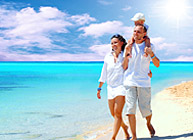 Property Details
The Bandera Homestead
Bandera, TX ID: 5011
Contact Information:
1775 River Ranch Drive
P.O. Box 1434
Bandera, TX, 78003
Closest Airport:
San Antonio, TX (SAT)
45.00 miles
Resort Highlights
Texas Hill Country surrounds the Cowboy Capital of the World and is home to The Bandera Homestead. The nostalgia of the Old West is prevalent, but amenities such as outdoor pools, a hot tub, and whirlpools add a modern flavor. For a taste of cowboy life, you can see the sights on horseback at one of the area dude ranches.
Destination Highlights
Nearby San Antonio, with its historic sites and beautiful River Walk, makes a great side trip.
Unit Highlights
Resort units feature whirlpools.