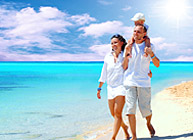 Property Details
The Kimball
Salt Lake City, UT ID: 2095
Contact Information:
150 N. Main St.
Salt Lake City, UT, 84103
Closest Airport:
Salt Lake City, UT (SLC)
5.00 miles
Amenities
Off-site:
Fitness Center
Sauna

Resort Highlights
At the Kimball you will enjoy a special combination of classic old west elegance with contemporary amenities. Also you can indulge in a wonderful mix of cosmopolitan excitement and natural splendor. That's because you will be as close to culture and commerce as to majestic mountains and beautiful lakes. After a day on the lake or a night on the town, pamper yourself in the sauna, with whirlpool/hot tub. There's also a fitness center with exercise equipment.
Destination Highlights
The Kimball serves as the perfect home base for your vacation in Salt Lake City. The city's famous Temple Square is less than a block away, and two major shopping centers and a theater are within two blocks. For the athlete in the family, boating, horseback riding, and golf also are available in the area. When winter snows fall, skiers should enjoy the seven major ski areas that can be found within 30 miles.
Unit Highlights
Choose from a studio or one- or two-bedroom apartment. Sleeps two, four, six and eight. Each unit provides the perfect blend of comfort, style and convenience, with all the necessities of home, plus many little thoughtful details including: wireless internet access, a partial kithen with crockery, glassware and silverware, plus a microwave and dishwasher. Every unit has a 27" cable TV and DVD/VCR player.