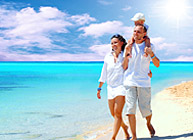 Property Details
Evergreen Valley Resort and Villas
Stoneham, ME ID: D843
Contact Information:
82 Mountain Rd
Stoneham, ME, 04231
Closest Airport:
No airport information.

Resort Highlights
Welcome to Evergreen Valley Inn. We are located in a remote area in Western Maine. Enjoy boating, fishing, swimming, golf, shopping, horseshoes, wildlife, and hiking. Enjoy Storyland, playhouses, music and more! Restaurants and 20 minutes away. A large grocery store is a half hour away. There are gas grills, picnic tables, a game room, laundry room, and a computer room on site. We offer free wi-fi and there is DVD collection available for check-out in our library. Enjoy screened in gazebo and flat screen televisions. Please do not rely on GPS or cell phone directions. You must turn onto West Stoneham Rd off Route 5 to get to Evergreen Valley Inn. If you go to Mountain Rd directly off Route 5, it's the wrong road.
Unit Highlights
Units have fully stocked kitchens. The resort features 5 different unit types. Resort has 2 different studio types, 1 bedroom, 2 bedroom, and 3 bedroom units. Some units have sofa and Murphy beds. Some units include spiral staircases and have multiple bathrooms. There are a group of units located 1/4 mile from the Inn. Resort does not have air conditioning. They do offer window air conditioning $15.00 per day or $100.00 per week. Need to request window airconditioner in advance.