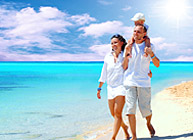 Property Details
Paradise Canyon Golf Resort
Lethbridge ID: 5316
Contact Information:
185 Canyon Blvd.
Lethbridge, T1K 6V1
Canada
Closest Airport:
Lethbridge County Airport (YQL)
6.00 miles
Amenities
Resort Highlights
Paradise Canyon Golf Resort is the top ranked golf course in southern Alberta. It is set in a beautiful location close to Glacier National Parks and Dinosaur Provincial Park. You and your family will have the complete range of resort amenities as well as a big selection of shopping choices. Enjoy on-site swimming, golfing, or tennis. In addition, you can go waterskiing and boating in the summer, or downhill skiing in the winter. You and your family will have a marvelous vacation in beautiful Paradise Canyon Golf Resort.
Destination Highlights
Lethbridge is the largest city located in southern Alberta. The nearby Canadian Rockies provide for the city's cool summers and mild winters. The average temperature in the summer is around 77 F. Lethbridge has a semi-arid climate and has been called the second driest city in Canada. In 2004-2005, the city was designated a cultural capital of Canada. It has numerous cultural venues in the city, including three major museums/galleries, as well as performing art theaters, and sports centers.
Unit Highlights
Guests will appreciate the lovely accommodations at this resort. Two-bedroom units are spacious and fully equipped with kitchen facilities, microwave, air conditioning, telephone service, and dishwasher and washer/dryer. Paradise Canyon Golf Resort offers something to enjoy for everyone.