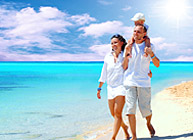 Property Details
Wolf Run Manor at Treasure Lake
Du Bois, PA ID: 5006
Contact Information:
1372 Old 255 Road
Du Bois, PA, 15801
Closest Airport:
Dubois, PA (DUJ)
15.00 miles
Amenities
On-site:
Fitness Center
Swimming Pool

Off-site:
Game Room
Salon
Sauna

Resort Highlights
Wolf Run Manor at Treasure Lake is located in north central Pennsylvania, nestled in the heart of an 8,000-acre resort community. Treasure Lake has three pools and two lakes, with beach areas, several tennis courts, Go break a sweat at the Silverwoods work out facility and check out their new recreation center also the resort offers two PGA 18-hole golf courses. Winter activities in the area include sledding if weather premits. As the resort encompasses thousands of acres, guests will need to drive to some amenities. Enjoy food and entertainment at duffers tavern or dine at the country club.
Destination Highlights
It's just south of Allegheny National Forest and borders Pennsylvania Game Lands #77.
Unit Highlights
1 Bedroom - Maximum Occupancy 4

Bathroom: Full

Unit Amenities


Fireplace: Yes
Television:

Number In Unit: 1
Service: Cable/Satellite

Telephone: Yes

Sleeping Arrangements:


Double pull out sofa
Queen
2 Bedroom - Maximum Occupancy 6

Bathroom: Full Bath & Half Bath

Unit Amenities


Fireplace: Yes
Television:

Number In Unit: 1
Service: Antenna

Telephone: Yes

Sleeping Arrangements:


Double pull out sofa
Queen
Twin beds