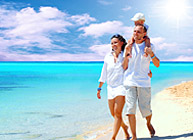 Property Details
Club Wyndham Kingsgate
Williamsburg, VA ID: 2481
Contact Information:
619 Georgetown Crescent
Williamsburg, VA, 23185
Closest Airport:
Newport News/Williamsburg, VA (PHF)
20.00 miles
Resort Highlights
While at the resort, enjoy the indoor and outdoor (seasonal) pools, outdoor hot tub, tennis, miniature golf, movie theatre, DVD rental, playground, computer center, board games, and the ultimate in video gaming, where your skills will be tested and you become the master of your video gaming destiny. Video games are complimentary.
Destination Highlights
Minutes from Colonial Williamsburg, Wyndham Williamsburg at Kingsgate invites you to discover the culture of the past. Williamsburg is one of the foremost historic districts in the United States. Nearby, visit Colonial Williamsburg, Jamestown settlement, Yorktown, the college of William and Mary, and Busch Gardens. Also enjoy the Virginian culture at the Abby Aldrich Rockefeller Folk Art Museum and the DeWitt Wallace Decorative Arts Museum. Visit the Williamsburg Winery or take in a performance at Ferguson Center for the Arts.
Unit Highlights
1 Bedroom - Maximum Occupancy 4 Square Footage: 516.00

Bathroom: Full
Accessibility: More than One Flight of Stairs

Unit Amenities


Alarm Clock/clock Radio: Yes
Fireplace: No
Hairdryer: Yes
Internet Access: Wireless Internet Access
Iron And Ironing Board Available: Yes
Washer/Dryer: All units
Television:

Number In Unit: 1
Service: Cable/Satellite
Type: Standard

Telephone: Yes
Non Smoking Rooms By Request: No

Sleeping Arrangements:

3 Bedroom - Maximum Occupancy 10 Square Footage: 1531.00

Bathroom: 3 Full Baths
Accessibility: More than One Flight of Stairs

Unit Amenities


Alarm Clock/clock Radio: Yes
Fireplace: No
Hairdryer: Yes
Internet Access: Wireless Internet Access
Iron And Ironing Board Available: Yes
Washer/Dryer: All units
Television:

Number In Unit: 3
Service: Cable/Satellite
Type: Standard

Telephone: Yes
Non Smoking Rooms By Request: No

Sleeping Arrangements:


Queen
Multiple Queen pull out sofa
King
2 Bedroom - Maximum Occupancy 6 Square Footage: 1015.00

Bathroom: 2 Full Baths
Accessibility: More than One Flight of Stairs

Unit Amenities


Alarm Clock/clock Radio: Yes
Fireplace: No
Hairdryer: Yes
Internet Access: Wireless Internet Access
Iron And Ironing Board Available: Yes
Washer/Dryer: All units
Television:

Number In Unit: 2
Service: Cable/Satellite
Type: Standard

Telephone: Yes
Non Smoking Rooms By Request: No

Sleeping Arrangements: