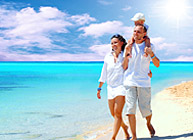 Property Details
Meadow Lake Golf Resort
Columbia Falls, MT ID: 1909
Contact Information:
100 St. Andrews Drive
Columbia Falls, MT, 59912
Closest Airport:
Kalispell, MT (FCA)
9.00 miles
Resort Highlights
This all-season resort is the perfect haven for those in search of thrilling adventures paired with relaxation on a serene landscape. The resort sits alongside Meadow Lake Golf Course and is surrounded by mountains in Northwest Montana. All guests have access to discount golf fees, indoor pool, seasonal outdoor pool, adult fitness center, outdoor hot tubs, BBQ, and seasonal day lodges at Flathead Lake and Whitefish Ski Resort. Onsite restaurant is open for dinner, seasonal golf shop, coffee bar, and day spa all located at the main office.
Destination Highlights
In just minutes from the resort, vacationers can experience all that the Wild West has to offer. Glacier National Park sits only 19 miles east from the resort where nature and hiker enthusiasts will find over 730 miles of trails through impeccable forests and weathered mountains, while taking in jaw dropping scenery. Whitefish Mountain Resort is only 15 miles north of the resort and offers adventures from skiing and snowboarding in the winter to hiking, zip lines, lift rides, and dining in the spring, summer, and fall. Flathead Valley offers history buffs a leisurely stroll in small historic towns, while sailing, swimming, stand up paddle boarding, white water rafting, and fishing all within 40 minutes of the resort.
Unit Highlights
Meadow Lake Resort sits amongst a beautiful golf course and is surrounded by mountains in Northwest Montana. All units will have air conditioning in the master bedroom only. Units that are bigger than a studio will have a full kitchen, sofa sleeper, washer/dryer, electric BBQ on the deck/patio, fireplace, and overlooks the golf course. Studio units have jetted tub, shower/tub, a king bed, microwave, a sink, small refrigerator, and table setting for two. No golf course view from the studio units. All condo buildings are two levels with stairs.