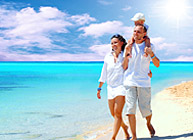 Property Details
Telemark
Cable, WI ID: 1831
Contact Information:
15315 Nordmor Rd.
P.O. Box 609
Cable, WI, 54821
Closest Airport:
Duluth, MN/Superior, WI (DLH)
75.00 miles
Resort Highlights
Telemark Condominiums is so convenient and attracts many visitors because there is always something unique and spectacular to do, either at the vicinity itself or in the immediate surrounding area. For example, you can enjoy an evening of bedazzlement at the Big Top Chatuaqua, travel to the Apostle Islands, or do something off the beaten path and be a spectator at the Lumberjack World Championships.
Destination Highlights
Cable is located in Wisconsin, and this small town has plenty to offer. You can take the fall color tour, enter the Walleye Roundup Fishing Tournament, go to the hot air balloon rally, partake in artist workshops and plays, go hunting and catch your meal, visit the candy and fudge shop, attend a pow wow or just sit by Lake Superior and read a cozy book. Cable, Wisconsin has definitely found ways to keep its visitors entertained.
Unit Highlights
All of the rooms at Telemark are set in either the secluded woods, overlooking Mount Telemark or on the shores of Lake Namekagon. Some units are studios and others are one-bedrooms with a king size bed. Some rooms have a jacuzzi, fireplace, and private porch.