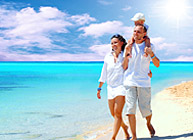 Property Details
The Edelweiss
Whitefish, MT ID: 1772
Contact Information:
3889 Big Mountain Rd
Whitefish, MT, 59937
Closest Airport:
Kalispell, MT (FCA)
20.00 miles
Amenities
On-site:
Indoor Swimming Pool

Off-site:
Fitness Center
Game Room
Jacuzzi/hot Tub
Salon

Resort Highlights
The ski in/ski out Edelweiss resort is located in the heart of the Whitefish Mountain Resort Village, just 600 feet from the ski lift. Guests have easy access to all the resort village's amenities: indoor pool and whirlpool tub, sauna, restaurants, shops, child-care services, and ski lessons. Enjoy cross-country skiing, snowmobiling, horse-drawn sleigh rides, night skiing, snowshoeing, and moonlight gondola rides. Nearby Whitefish Lake offers water skiing, fishing, and boating. Golf, tennis, racquetball, and horseback riding are also nearby. The resort offers shuttle service to the town of Whitefish, about 6 miles away, where you can shop, dine, and enjoy entertainment. The resort features on-site laundry facilities, picnic area and barbeques, and high-speed internet access room for your laptop computer. A convenience store is within walking distance.
Destination Highlights
Located in the Northern Rockies, adjacent to Glacier National Park and the Whitefish Mountain ski resort area, the picturesque town of Whitefish, Montana, offers fun activities for the whole family. Its sheltered location, in a glacial valley surrounded by hundreds of lakes and scenic rivers, keeps it protected from extreme climate changes, making it ideal for year-round recreation. The town features a covered sidewalk on its main street, which is lined with wonderful restaurants, shops, and nightspots. Nearby Whitefish Lake offers boating, waterskiing, sandy beaches, swimming, and excellent fishing. Enjoy kayaking, white water rafting, fishing, horseback riding, and hiking in spectacular Glacier National Park. Other summer activities include golf, zip line rides, alpine slide, and mountain biking. In winter, visitors can enjoy day and night skiing, ice-skating, snowboarding, snowmobiling, dog sledding, sleigh rides, and ice fishing.
Unit Highlights
The Edelweiss resort offers spacious studios that can accommodate up to 4 people, one-bedroom units that can accommodate between 4 and 8 people, and two-bedroom units that can accommodate up to 6 people. Units feature a fully equipped kitchen with microwave oven and dishwasher, fireplace, cable TV, DVD player, telephone and high-speed wireless internet, and balcony or patio. Fire logs are available for purchase.