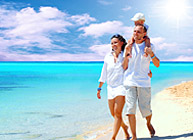 Property Details
Goldenwoods Condominiums At Powderhorn Resort
Mesa, CO ID: 1528
Contact Information:
48350 Powderhorn Road
P.O. Box 430
Mesa, CO, 81643
Closest Airport:
Grand Junction, CO (GJT)
35.00 miles
Amenities
Off-site:
Gift Shops Or Newsstand
Salon
Swimming Pool
Television In Lobby

Resort Highlights
Goldenwoods Condominiums is located right on the slopes of Powderhorn, and the ski lifts are within walking distance of the resort. Goldenwoods features a learn-to-ski program for children, making this getaway perfect for the whole family. In warmer weather, enjoy a mountain bike ride, or take in some trout fishing and other water activities. Firewood/firestarter is available for $90 per week.
Destination Highlights
Powderhorn is situated on Grand Mesa, the highest flat-top mountain in the world. Enjoy spectacular cross-country skiing and downhill skiing on these well-groomed trails. Snowmobiling is a short distance away. In warmer weather, go horseback riding, fly fishing and stream fishing, and boating. Visit the Colorado National Monument, just an hour's drive away, and relax at Glenwood Springs, natural hot-water spring pools, only a little further away. End the day with a meal in one of the area's fine restaurants, or explore the live entertainment choices.
Unit Highlights
Goldenwoods Condominiums features a range of accommodations. One-bedroom units sleep four to six guests, have one or two queen-size beds, one sleep sofa, and one bath. Two-bedroom units sleep six to eight visitors, have two or three queen-size beds, one sleep sofa and 1.75 or 2.75 baths. All accommodations have full kitchens with microwave ovens, with separate dining areas, satellite TVs with DVD players. Bath tubs seat two guests. Washers and dryers are included for visitor convenience.