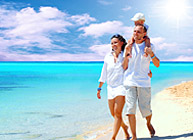 Property Details
Club Wyndham Patriots' Place
Williamsburg, VA ID: 1141
Contact Information:
725 Bypass Road (Route 60)
Williamsburg, VA, 23185
Closest Airport:
Newport News/Williamsburg, VA (PHF)
20.00 miles
Amenities
Resort Highlights
Wyndham Patriots' Place, about 1 mile away from Williamsburg's historical area, was built on the lush grounds of a former golf course. The property's spaciousness, mature landscaping, and low-key architectural style lends a warm, comfortable feel to your stay. Guests find it to be a true relaxation spot that retains the charm of Colonial Williamsburg with solid construction and a homey feel, yet thoroughly up-to-date in terms of accommodation and ease.
Destination Highlights
Colonial Williamsburg allows you to 'Be Present in the Past'by recreating the sights and sounds of the 18th century. Experience life as it was in our nation's yesterdays. Explore the homes and buildings where men like Thomas Jefferson, George Washington, and Patrick Henry inspired the fight for independence. Historic trades and sites, interpretations, animals, and entertainment will engage your imagination.
Unit Highlights
Wyndham Patriot's Place graces you with Colonial decor. Studio units OCC: Max 2/Pri 2 have 1 bath and 1 queen bed. The kitchens have very little counter space. 1BR units OCC:Max 4/Priv 2 have 1 bath, a queen bed, sleep sofa and partial kitchen. 1BR units OCC:Max 4/Pri 4 have 1 bath, a queen bed, sleep sofa and a full kitchen. 2BR units OCC: Max 8/Priv 6 have 2 baths, 2 queen beds and 2 sleep sofas. All 2BR units have a fireplace, full kitchen and a washer and dryer. Stairs are required - all units.