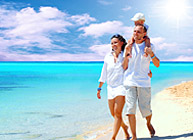 Property Details
Barrier Island Station-Duck
Duck, NC ID: 1008
Contact Information:
1245 Duck Road
Duck, NC, 27949
Closest Airport:
Norfolk/Virginia Beach, VA (ORF)
75.00 miles
Resort Highlights
Barrier Island Station-Duck is the perfect spot to explore the Outer Banks. Offering direct access to one of the area's last remaining unspoiled beaches. You can swim, sail, windsurf, raft or just lay on the beach. On-site there is an outdoor pool and a children's pool. There is free wifi in all units and pool areas. This is a complete home away from home. You can relax in the hot tub, and spoil yourself with all the services and amenities. Most units require climbling stairs, interior and exterior. Barrier Island is a deeded property. Units are available for exchange based on owners banking their unit with RCI.
Destination Highlights
Barrier Island Station-Duck in the north of the Outer Banks is a paradise between the Atlantic Ocean and Currituck Sound. Discover why vacationers return to these barrier islands year after year. With miles of spotless beaches, there are water sports galore; you can swim, kayak, fish, jet ski, windsurf, surf and more. North is the national park with the wild ponies you can visit by dune buggy. South is the Wright Brothers historic site, the lost colony of Roanoke and Cape Hatteras National Seashore. There is plenty of shopping at renowned seaside malls, and dining choices are exquisite.
Unit Highlights
Offering one to four bedroom accommodations, this timeshare resort offers you a true home in one of the world's most alluring resorts. All units are detailed with layouts that afford privacy and enough room to get away from each other, but plenty of large living spaces to gather and bond. There are separate dining and living areas, and the bedrooms are roomy and comfortable. Furnishings are perfect for relaxing after an active day. All units provide air conditioning, carpeting and kitchen facilities for you convenience. All units have WIFI and some even have fireplaces. The views from the private balconies are lovely, too. Most units have interior stairs. Units are provided 1 set of towels per person. Unit starter kit includes 1 to 2 rolls of toilet paper, 1 roll of paper towels, 1 packet dish soap, and 1 packet of coffee.