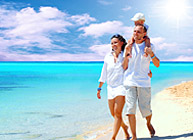 Property Details
Wyndham Pagosa
Pagosa Springs, CO ID: 0948
Contact Information:
42 Pinon Causeway
P.O. Box 4040
Pagosa Springs, CO, 81147
Closest Airport:
Durango, CO (DRO)
60.00 miles
Amenities
Off-site:
Fitness Center
Swimming Pool

Resort Highlights
"Get out and play" is the motto at Wyndham Pagosa, and the abundance of activities will keep you going out and playing as often as you please. There's so much to see and do all year round – indoors and out-of-doors – in this truly picturesque mountain resort. Take your time and explore some of the incredible18,000 acres of nature at its finest.
Destination Highlights
Pagosa Springs offers a magnificent geological and cultural history to explore. "Pagosah" is the Southwestern Ute word for "healing waters," and the soothing hot springs are delightful. The soaring cliffs, jagged peaks, thrilling alpine pools, undisturbed wilderness, and cascading rivers may just take your breath away. Historic train tours are a special treat, and if you'd like to soar even higher, thake a ride in a hot air balloon.
Unit Highlights
Clean, spacious, and tastefully decorated, the units offer blissful sanctuary for you, your family, and friends. Almost as big as the great Colorado outdoors itself, you'll want to savor your time here.