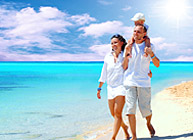 Property Details
Legacy Vacation Club Reno
Reno, NV ID: 0426
Contact Information:
140 Court St.
Reno, NV, 89501
Closest Airport:
Reno, NV (RNO)
3.00 miles
Amenities
On-site:
Indoor Swimming Pool

Resort Highlights
Legacy Vacation Club Reno is an urban resort conveniently located near all the action of 'The Biggest Little City in the World. 'Within walking distance you'll find famous casinos and nightlife, great restaurants, championship golf and a water park for kayaking and other water activities. Winter snows bring world-class skiing to the area, with incredible options such as visiting Lake Tahoe for the day (approximately 25 miles away). To fully unwind after a day or night out in the city, you'll find the resort's indoor pool, sauna and your comfortable accommodations are just what you need for a great vacation.
Destination Highlights
Legacy Resort Club Reno is located in the downtown area of the 'Biggest Little City in the World', Reno, Nevada. This urban location is also perfect for excursions to scenic Lake Tahoe and surrounding ski resorts. Legacy Resorts Reno is only a 90-minute drive to the largest concentration of ski facilities of the world. In the winter, this is an excellent daytrip for avid skiers and snowboarders. For nature lovers, take a drive to majestic Lake Tahoe to enjoy boating, swimming, hiking, and waterskiing. At night, enjoy Reno's nightlife, fine restaurants, shopping, bars, live shows, and exciting casinos. There is truly something for everyone in this central location.
Unit Highlights
This urban resort offers guests comfortable rooms with full kitchens for the 1 bedrooms and partial kitchens for the Studios -- and eat-in amenities. Choose from studio units or one-bedroom apartment units that sleep up to six people comfortably. Each kitchen area includes a microwave, stove, oven and dishwasher for cooking and storage. Units feature comfortable bedding, furniture, air conditioning, lush carpeting, and cable TVs. DVD players are available upon request. Make this Legacy Resort unit your urban home in the fantastic city of Reno, Nevada.