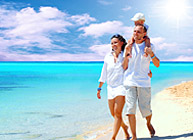 Property Details
Club Wyndham Resort at Fairfield Bay
Fairfield Bay, AR ID: 0071
Contact Information:
110 Village Lane
Fairfield Bay, AR, 72088
Closest Airport:
Little Rock, AR (LIT)
85.00 miles
Resort Highlights
An outdoor oriented resort dominated by the beauty of the Ozarks, golf, lake activity, and relaxation. The 40,000-acre Greers Ferry Lake, the resorts dramatic centerpiece, is renowned for great fishing, boating and water-skiing. Both golf courses are among the best in the state. Or you can enjoy other activities like tennis, shuffleboard and horseshoes. Our recreation department keeps little ones entertained with a wide choice of classes and activities such as bridge, family crafts, makeovers, oil painting and even square dancing.
Destination Highlights
Wyndham Resort at Fairfield Bay, located 75 miles north of Little Rock, is a 14,000-acre vacation wonderland offering a wide variety of recreational activities. If your ideal vacation includes outdoor adventure, scenic beauty and relaxation all served with a generous helping of Southern hospitality, this is the resort for you.
Unit Highlights
2 Bedroom - Maximum Occupancy 8 Square Footage: 1190.00

Bathroom: 2 Full Baths
Accessibility: More than One Flight of Stairs

Unit Amenities


Alarm Clock/clock Radio: Yes
Fireplace: Some units
Hairdryer: Yes
Iron And Ironing Board Available: Yes
Oversized Bath Tub Or Shower: Some units
Washer/Dryer: All units
Television:

Service: Cable/Satellite
Type: Standard

Telephone: Yes
Non Smoking Rooms By Request: No

Sleeping Arrangements:


Multiple Double pull out sofa
1 Bedroom - Maximum Occupancy 4 Square Footage: 591.00

Bathroom: Full
Accessibility: More than One Flight of Stairs

Unit Amenities


Alarm Clock/clock Radio: Yes
Fireplace: Some units
Hairdryer: Yes
Iron And Ironing Board Available: Yes
Oversized Bath Tub Or Shower: Some units
Washer/Dryer: All units
Television:

Service: Cable/Satellite
Type: Standard

Telephone: Yes
Non Smoking Rooms By Request: No

Sleeping Arrangements:


Sleeping Arrangements Vary
2 Bedroom - Maximum Occupancy 6 Square Footage: 953.00

Bathroom: 2 Full Baths
Accessibility: More than One Flight of Stairs

Unit Amenities


Alarm Clock/clock Radio: Yes
Fireplace: Some units
Hairdryer: Yes
Iron And Ironing Board Available: Yes
Oversized Bath Tub Or Shower: Some units
Washer/Dryer: All units
Television:

Service: Cable/Satellite
Type: Standard

Telephone: Yes
Non Smoking Rooms By Request: No

Sleeping Arrangements:

2 Bedroom - Maximum Occupancy 8 Square Footage: 1525.00

Bathroom: 2 Full Baths
Accessibility: More than One Flight of Stairs

Unit Amenities


Alarm Clock/clock Radio: Yes
Fireplace: Some units
Hairdryer: Yes
Iron And Ironing Board Available: Yes
Oversized Bath Tub Or Shower: Some units
Washer/Dryer: All units
Television:

Service: Cable/Satellite
Type: Standard

Telephone: Yes
Non Smoking Rooms By Request: No

Sleeping Arrangements:


Sleeping Arrangements Vary
1 Bedroom - Maximum Occupancy 4 Square Footage: 500.00

Bathroom: Full
Accessibility: More than One Flight of Stairs

Unit Amenities


Alarm Clock/clock Radio: Yes
Fireplace: Some units
Hairdryer: Yes
Iron And Ironing Board Available: Yes
Oversized Bath Tub Or Shower: Some units
Washer/Dryer: All units
Television:

Service: Cable/Satellite
Type: Standard

Telephone: Yes
Non Smoking Rooms By Request: No

Sleeping Arrangements:


Sleeping Arrangements Vary