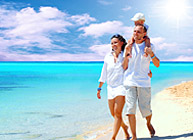 Property Details
Scottsdale Links Resort
Scottsdale, AZ ID: 8581
Contact Information:
16858 N Perimeter Drive
Scottsdale, AZ, 85260
Closest Airport:
Sky Harbor International (PHX)
22.00 miles
Resort Highlights
Start your day with a swim in the pool or an hour in the fitness center, followed by breakfast on your private patio or balcony. Plan your day with the on-site concierge. Maybe you'll decide to play golf, or visit the arts and crafts area for the day's project. Perhaps something more ambitious, like hiking or museum cruising would suite your taste. Whether you've chosen a laid-back agenda or have gone mountain-biking, treat yourself to a massage before dinner. Speaking of dinner, nearby restaurants feature a variety of cuisines, but perhaps you'd prefer to eat in your own dining room.
Destination Highlights
Find something for everyone in and around the Scottsdale Links Resort. Golfers can choose from several local courses, including the adjacent TPC Desert Golf Course and Stadium Course, home of the Phoenix Open. Horseback riding, water sports, fishing, canoeing, and a variety of mountain sports are all nearby. If you're looking for culture and pampering, relax at the spa after a day of museums and theaters. Find the Old West at Tombstone, or visit some of the country's most beautiful desert spots, such as Sedona and the Grand Canyon, all only a few hours away.
Unit Highlights
Enjoy air-conditioned comfort in fully furnished one-, two-, or three-bedroom units. King- and queen-size beds offer plenty of sleeping room, along with a sleeper-sofa in the living room area. Each unit features separate living and dining areas, fully equipped kitchens, private patio/balcony, full-size washers and dryers, and walk-in closets. Picture yourself grilling dinner in the barbecue area, then relaxing after a hard day of golf or sightseeing with cable TV or a movie on the in-room DVD/VCR.