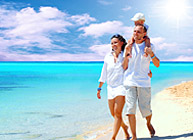 Property Details
Club Sevilla
Kissimmee, FL ID: 5169
Contact Information:
4646 W. Irlo Bronson Memorial Highway
Kissimmee, FL, 34746
Closest Airport:
Orlando - International Airport, FL (MCO)
25.00 miles
Amenities
On-site:
Fitness Center
Hot Tub
Sport Courts / Grounds
Swimming Pool

Off-site:
Atm/banking
Billiards Or Pool Table
Nightclub
Onsite - Wave Pool
Poolside Bar
Salon
Spa
Steam Room

Resort Highlights
Club Sevilla Resort beckons visitors with excellent amenities and a relaxed Mediterranean lifestyle. This quiet location offers an outdoor heated pool, tennis court, hot tub, shuffleboard court, and playground for the kids. Enjoy the fitness center, free recreation equipment and BBQ grills for picnicking. Additional amenities include a banquet hall for parties and weddings, complimentary Wi-Fi, ice machines, vending machines, onsite security guards and optional maid service. Make Club Sevilla your home away from home in beautiful Central Florida.
Destination Highlights
Club Sevilla in Kissimmee, Florida is just minutes away from some of the greatest attractions of the sunny state. Enjoy Walt Disney® theme parks, including the Magic Kingdom®, Epcot®, MGM Studios®, and Disney's Wide World of Sports®. Be sure to visit SeaWorld Orlando® and Universal Studios® as well. Remember to take a day trip to the beautiful beaches of Florida for sunbathing, swimming, and a variety of water sports. Activities near the resort include a lake with boating, fishing, and waterskiing. Golf, racquetball, horseback riding, live entertainment, restaurants, childcare, shopping and medical facility are just minutes away.
Unit Highlights
1 Bedroom - Maximum Occupancy 4 Square Footage: 616.00

Bathroom: Full
Accessibility: One Flight of Stairs

Unit Amenities


Fireplace: No
Hairdryer: Yes
Internet Access: Wireless Internet Access
Oversized Bath Tub Or Shower: No
Private Pool: No
Sauna: No
Steam Bath / Shower: No
Television:

Number In Unit: 2
Service: Cable/Satellite
Type: LCD

Non Smoking Rooms By Request: Yes

Sleeping Arrangements:


Single Bed
Queen
Double pull out sofa
2 Bedroom - Maximum Occupancy 8 Square Footage: 864.00

Bathroom: Full
Accessibility: More than One Flight of Stairs

Unit Amenities


Fireplace: No
Hairdryer: Yes
Internet Access: Wireless Internet Access
Oversized Bath Tub Or Shower: No
Private Pool: No
Sauna: No
Steam Bath / Shower: No
Television:

Number In Unit: 2
Service: Cable/Satellite
Type: LCD

Non Smoking Rooms By Request: Yes

Sleeping Arrangements:


Queen
Double pull out sofa
Multiple Double
1 Bedroom - Maximum Occupancy 4 Square Footage: 600.00

Bathroom: Full
Accessibility: Stairs to Some Units

Unit Amenities


Fireplace: No
Hairdryer: Yes
Internet Access: Wireless Internet Access
Oversized Bath Tub Or Shower: Some units
Private Pool: No
Sauna: No
Steam Bath / Shower: No
Television:

Number In Unit: 3
Service: Cable/Satellite
Type: LCD

Non Smoking Rooms By Request: Yes

Sleeping Arrangements:


Double pull out sofa
Queen
Hotel - Maximum Occupancy 4 Square Footage: 264.00

Bathroom: Full

| | |
| --- | --- |
| | Sleeping Arrangements: |
Hotel - Maximum Occupancy 4 Square Footage: 186.00

Bathroom: Full

| | |
| --- | --- |
| | Sleeping Arrangements: |