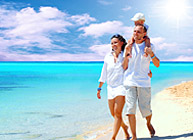 Property Details
Crown Lake Resort & RV
Horseshoe Bend, AR ID: 4044
Contact Information:
1530 S. Ivory Lane
Horseshoe Bend, AR, 72512
Closest Airport:
Little Rock, AR (LIT)
150.00 miles
Amenities
On-site:
Hot Tub
Indoor Swimming Pool
Swimming Pool

Resort Highlights
Crown Lake Resort & RV offers a wide variety of activities, accommodations, and family fun at an affordable price. Enjoy two heated indoor and outdoor pools, gym, spa, sauna, and hot tubs right at the resort. Visit the gorgeous sandy beachfront at 650-acre Crown Lake, where guests can swim, boat, canoe, and partake in some of the best fishing around. Live entertainment, and a playground will keep the entire group entertained day and night, all seasons of the year!
Destination Highlights
The Ozark Mountains of Arkansas offer a wide variety of outdoor activities, shopping, and a big helping of southern hospitality. Enjoy nearby craft boutiques, antique shops, Blanchard Spring Caverns, Mammoth Spring State Park, and many quaint villages. The area is excellent for hunting, trout fishing on the White River, and canoeing on the Spring River. Turkey Mountain 18-hole golf course is nearby for avid golfers. Enjoy tennis, the Ozark Folk Center, a grocery store, and tasty local dining opportunities, all within range! Papa Dick's Pizza is a restaurant/ sports bar located onsite.
Unit Highlights
Rustic cabins and condos await at Crown Lake Resort & RV. Rough it while enjoying all of an excellent resort's comforts and modern amenities! Most terraces, lakefront apartments, and log cabins offer panoramic views of the glistening lake. All units boast a full kitchen with table settings, dishwasher, and microwave. Enjoy carpeting, air conditioning, and a hot tub in many units. Let this be a natural escape and home away from home in the beautiful Ozarks!