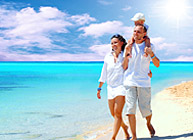 Property Details
Whispering Woods II
Welches, OR ID: 3279
Contact Information:
67800 E. Nicklaus Way
Welches, OR, 97067
Closest Airport:
Portland International, OR (PDX)
45.00 miles
Resort Highlights
Whispering Woods has evolved into a complete 74-unit vacation resort that is managed and operated by local people who call the Mt. Hood Territory their home. Many have spent their entire lives near our resort and are experts on the area. Whispering Woods Resort's proximity to The Resort at the Mountain affords our guests easy access to a beautiful golf course, two restaurants, and a day spa, all of which are open to the public. Our charming location also provides guests with fine local restaurants. A post office, hair salon, and a full-service grocery store are also nearby.
Destination Highlights
Whispering Woods II is located in an extensive resort community that features a challenging 27-hole golf course, an outdoor pool and hot tub, a day-spa, and a restaurant. Winding through the area's attractive landscape are roads suitable for bicycling and jogging. Surrounding the resort is Mount Hood National Forest, accented with lakes, waterfalls, glaciers, and extensive hiking trails. Mount Hood is always snowcapped, allowing year-round skiing. For a change of pace, take a side trip into nearby Portland.
Unit Highlights
The resort's condominium units are well-sized to make your vacation a comfortable, relaxing experience. Each unit has fully-equipped kitchens, charming interiors, and offers you a propane-burning fireplace or stove. The 1 or 2 - bedroom condominiums also feature 1 or 2 bathrooms, cable television, a combination DVD/VCR, and a stereo sound system. The beautiful kitchens contain full sets of dishes, flatware and cookware, as well as coffeemakers, blenders, and microwave ovens. Enjoy expansive views of the golf course, forest, or valley while grilling your meal and relaxing on the back deck.