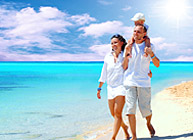 Property Details
Village Square At Copper Mountain Resort
Copper Mountain, CO ID: 1869
Contact Information:
Lodging Recertion
0509 Copper Road
Copper Mountain, CO, 80443
Closest Airport:
Denver International Airport (DEN)
90.00 miles
Amenities
On-site:
Fitness Center
Indoor Swimming Pool
Jacuzzi/hot Tub

Resort Highlights
Nestled in a quiet valley of the Arapaho National Forest, Village Square at Copper Mountain Resort offers you racquetball courts, an indoor pool, one 18-hole golf courses, hot tubs, and a complete ensemble of exercise equipment. Use of these on-site amenities are available for a nominal fee. Please be advised that resort amenities are closed from mid-April to mid-June and mid-September to mid-November while maintenance is done at the resort. Contact the resort for specific details.
Destination Highlights
The Copper Mountain ski area boasts 2,400 acres of skiing. Also close by are Keystone and Breckenridge. Limited-stakes gambling in Central City is just an hour away.
Unit Highlights
1 Bedroom - Maximum Occupancy 4

Bathroom: Full

Unit Amenities


Television:

Number In Unit: 1
Service: Cable/Satellite

Sleeping Arrangements:


Sleeping Arrangements Vary
1 Bedroom - Maximum Occupancy 6

Bathroom: Full

Unit Amenities


Television:

Number In Unit: 10
Service: Cable/Satellite
2 Bedroom - Maximum Occupancy 8

Bathroom: Full

Unit Amenities


Television:

Number In Unit: 1
Service: Cable/Satellite
2 Bedroom - Maximum Occupancy 6

Bathroom: 2 Full Baths

Unit Amenities


Television:

Number In Unit: 1
Service: Cable/Satellite

Sleeping Arrangements:


Sleeping Arrangements Vary
Hotel - Maximum Occupancy 2

Bathroom: Full

Unit Amenities


Television:

Number In Unit: 1
Service: Cable/Satellite

Sleeping Arrangements:


Sleeping Arrangements Vary