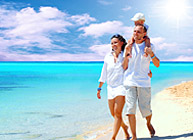 Property Details
Alhambra at Poinciana
Kissimmee, FL ID: 1496
Contact Information:
500 Cypress Parkway
Kissimmee, FL, 34759
Closest Airport:
Orlando - International Airport, FL (MCO)
35.00 miles
Resort Highlights
Alhambra at Poinciana is a magical place where nature and urban architecture live in harmony. Highlights include a heated swimming pool, a lighted tennis court,shuffleboard and a children's playground, and a baby pool. And to top it off, Walt Disney World, Universal Studios, and SeaWorld are within a short drive of the Alhambra at Poinciana.
Destination Highlights
Poinciana is tucked away in central Florida, just a few miles southwest from Kissimmee. Memories are easily made and long remembered at Alhambra at Poinciana, a family-friendly resort in Orlando–America's theme park capital which is 30 to 45 minutes away by car. If you're with kids, the Green Meadows Petting Farm is a must do--you can even milk a cow. Other area attractions include the Cannery Museums, Jonathan Kioko's Gallery, the Pioneer Museum, and Osceola Center for the Arts.
Unit Highlights
The units at Alhambra are like a home away from home. All rooms are fully equipped with air conditioning, microwave, and telephone. Some units have a kitchen, dishwasher, and a washer and dryer. Enjoy racquetball and golf nearby. Also, about 6 miles from the hotel are beaches, boat rentals, fishing, horseback riding, and a nice size shopping center.