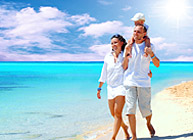 Property Details
Alpenland Sporthotel Maria Alm
Maria Alm ID: c923
Contact Information:
Hochkoenigstrasse 31
Maria Alm, A-5761
Austria
Closest Airport:
W.A. Mozart (SZG)
50.00 miles
Resort Highlights
Welcome in one of Austria`s most beautiful Landscape between the impressive Mountain area of the 'Steinerne Meer'and the 'Schiefer Alps'. Whether you want to go skiing in your holidays, or just spend a few quiet days. Nearby is the town of Zell am See with its beautiful lake, perfect for swimming and waterskiing. Village festivals, zither concerts, guided rambles, and folk theater provide distinctly regional entertainment. Vacationers may take advantage of tours to castles, picturesque churches, and nearby ice caves. Munich, Vienna, and even Milan are all accessible by car or train.
Unit Highlights
Studio - Maximum Occupancy 4

Bathroom: Full

Unit Amenities


Alarm Clock/clock Radio: Yes
Bathroom Toiletries: Yes
Clothes Drying Rack: Yes
Hairdryer: Yes
Internet Access: Wireless Internet Access
Iron And Ironing Board Available: Yes
Television:

Number In Unit: 1
Service: Cable/Satellite
Type: Flat screen

Telephone: Yes
Safebox: Yes

Sleeping Arrangements:

1 Bedroom - Maximum Occupancy 4

Bathroom: Full

Unit Amenities


Alarm Clock/clock Radio: Yes
Bathroom Toiletries: Yes
Clothes Drying Rack: Yes
Hairdryer: Yes
Internet Access: Wireless Internet Access
Iron And Ironing Board Available: Yes
Television:

Number In Unit: 1
Service: Cable/Satellite
Type: Flat screen

Telephone: Yes
Safebox: Yes

Sleeping Arrangements:


Multiple Single Bed
Double