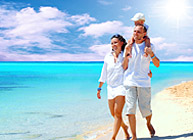 Property Details
Sunchaser Vacation Villas
Fairmont Hot Springs ID: C158
Contact Information:
5129 Riverview Gate Road
Fairmont Hot Springs, V0B 1L1
Canada
Closest Airport:
Calgary International Airport (YYC)
176.00 miles
Amenities
On-site:
Atm/banking
Arcade/game Room
Fitness Center
Indoor Swimming Pool
Jacuzzi/hot Tub
Sport Courts / Grounds
Swimming Pool

Off-site:
Billiards Or Pool Table
Gift Shops Or Newsstand
Nightclub
Onsite - Swimming Pool - Outdoor
Onsite - Swimming Pool - Total Number Of Pools
Onsite - Wave Pool
Poolside Bar
Sauna
Spa
Steam Room
Television In Lobby

Resort Highlights
Sunchaser Vacation Villas are nestled in the warm side of the Canadian Rockies, adjacent to the championship Riverside Golf Course. The resort has playgrounds, tennis, and beach volleyball courts.
Destination Highlights
The area boasts a multitude of four-season outdoor activities and adventures, as well as numerous championship golf courses, all within easy driving distance. Ski hills are within an hour to 5 minutes away. The resort offers a seasonal outdoor water park, with a three story water slide and an all-season center with extensive activities for all ages. Area amenities include lakes, hot springs, rafting, restaurants, shopping.
Unit Highlights
1 Bedroom - Maximum Occupancy 4

Bathroom: Full
Accessibility: Some Stairs

Unit Amenities


Bathtub: Jacuzzi / Whirlpool tub
Fireplace: No
Hairdryer: Yes
Internet Access: Wireless Internet Access
Oversized Bath Tub Or Shower: No
Private Pool: No
Sauna: No
Steam Bath / Shower: No
Washer/Dryer: All units
Television:

Number In Unit: 2
Service: Cable/Satellite
Type: Standard

Non Smoking Rooms By Request: No

Sleeping Arrangements:

1 Bedroom - Maximum Occupancy 4

Bathroom: Full
Accessibility: Some Stairs

Unit Amenities


Alarm Clock/clock Radio: Yes
Bath Countertops: Formica
Bathroom Toiletries: Yes
Bathtub: Jacuzzi / Whirlpool tub
Clothes Drying Rack: No
Fireplace: No
Hairdryer: Yes
Internet Access: Wireless Internet Access
Iron And Ironing Board Available: Yes
Oversized Bath Tub Or Shower: All units
Private Pool: No
Sauna: No
Steam Bath / Shower: No
Vacuum: Yes
Washer/Dryer: All units
Television:

Number In Unit: 2
Service: Cable/Satellite
Type: Standard

Safebox: No
Non Smoking Rooms By Request: No

Sleeping Arrangements:

2 Bedroom - Maximum Occupancy 8

Bathroom: 2 Full Baths
Accessibility: Some Stairs

Unit Amenities


Bathtub: Jacuzzi / Whirlpool tub
Fireplace: No
Hairdryer: Yes
Internet Access: Wireless Internet Access
Oversized Bath Tub Or Shower: No
Private Pool: No
Sauna: No
Steam Bath / Shower: No
Washer/Dryer: All units
Television:

Number In Unit: 4
Service: Cable/Satellite
Type: Standard

Non Smoking Rooms By Request: No

Sleeping Arrangements:


Queen pull out sofa
Multiple Queen pull out sofa
Multiple King