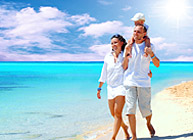 Property Details
Stonebridge Village Condominiums
Reeds Springs, MO ID: 3402
Contact Information:
1 Oak Lane
Reeds Springs, MO, 65737
Closest Airport:
Branson Airport (BKG)
19.00 miles
Resort Highlights
Stonebridge Village Condominiums offers excellent amenities for outdoor activities and indoor delights all seasons of the year. This resort complex boasts a PGA rated golf course, with 20,000-foot clubhouse, delicious bar & grille. Families can enjoy the on-site seasonal outdoor mini water park and swimming pool, and nature trails nearby the resort. Relax in the whirlpool/hot tub (Seasonal) after a long day of water skiing or hiking. Stonebridge Village is a peaceful, calm escape from the busy working world, offering privacy and woodland beauty. It is an excellent vacation destination for families with children.
Destination Highlights
Stonebridge Village Condominiums is only ten minutes from downtown Branson, Missouri. Breath in the beauty of the beautiful Ozark Mountain countryside and take advantage of the outdoor activities this area has to offer. Visit Silver Dollar City and Celebration City, fun-filled historic them parks with shows, crafts, and wild rides. Nearby Dogwood Canyon offers horseback riding, hiking, and nature trails. The four area lakes are a great for fishing, swimming, and boating. Shoppers will enjoy several factory outlets with top brands and amazing prices.
Unit Highlights
Stonebridge Village Condominiums features hotel units, studio units, one-bedroom and two-bedroom apartments with excellent amenities for comfortable living. All units include a partial or full kitchen with a microwave. Select units include a dishwasher, washer/dryer, and fireplace for cozy winter nights. All units include air conditioning, TV, and telephone. The largest two-bedroom apartment sleeps up to eight people, making this a great destination for large families with kids!