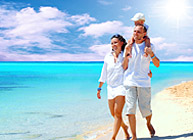 Property Details
Rhc/Brigantine Beach Club
Brigantine, NJ ID: 2919
Contact Information:
4500 W. Brigantine Ave.
Brigantine, NJ, 08203
Closest Airport:
Atlantic City International (ACY)
15.00 miles
Amenities
Off-site:
Jacuzzi/hot Tub
Nightclub

Resort Highlights
From the glitzy casinos to the wave-washed beaches, RHC at Brigantine Beach Club places you amid a world of vacation pleasures.
Destination Highlights
You can enjoy active days of boating, fishing, golf, and tennis close by to RHC at Brigantine Beach Club . At night, head for the exciting nightclub showrooms and casinos of Atlantic City, approximately five miles from the resort.
Unit Highlights
1 Bedroom - Maximum Occupancy 4

Bathroom: Full

Unit Amenities


Hairdryer: Yes
Internet Access: Wireless Internet Access
Washer/Dryer: All units
Television:

Sleeping Arrangements:

3 Bedroom - Maximum Occupancy 8

Bathroom: 2 Full Baths

Unit Amenities


Hairdryer: Yes
Internet Access: Wireless Internet Access
Washer/Dryer: All units
Television:

Sleeping Arrangements:


Double pull out sofa
Multiple Twin beds
Queen
King
2 Bedroom - Maximum Occupancy 6

Bathroom: 2 Full Baths

Unit Amenities


Hairdryer: Yes
Internet Access: Wireless Internet Access
Washer/Dryer: All units
Television:

Sleeping Arrangements:


Twin beds
Double pull out sofa
King