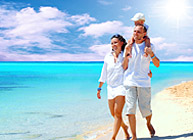 Property Details
Residence Borgo al Sole
Sappada, Belluno (BL) ID: 2383
Contact Information:
Borgata Lerpa,33
Sappada, Belluno (BL), 32047
Italy
Closest Airport:
Venice - Marco Polo (VCE)
92.00 miles
Amenities
On-site:
Arcade/game Room

Off-site:
Bar/lounge
Billiards Or Pool Table
Fitness Center
Indoor Swimming Pool
Spa
Swimming Pool

Resort Highlights
The Residence Borgo al Sole is as majestic as the Dolomite Alp mountains that surround it, and as picturesque as the village of Sappada. It is a true high-mountain getaway at an altitude of 4,000 feet. The resort offers fabulous mountain views, plenty of skiing, mountaineering year round and the charm of an old-style chalet. Guests can enjoy live entertainment, mini-golf and a children's playground on site. It is a complex of seven elegant buildings designed in local mountain architecture, and created to be in perfect harmony with its surroundings.
Destination Highlights
The Residence Borgo al Sole is set in the majestic Italian Dolomites, a range of the Alps. The Austrian influence is great enough that Sappada has its own Austrian-based language of Sappadino. The area is a historically significant center for winter sports, yet it is every bit as appealing in the summer. Along with downhill skiing, cross country skiing, and winter hiking, the summer offers nature showing itself off in magnificent splendor. Mountaineering and mountain biking are just two of the activities you can explore while thrilling to the unique culture and local cuisine.
Unit Highlights
At Residence Borgo al Sole, every apartment has its own personality and charm. From the panoramic views of the mighty surrounding mountains, to the unique and elegant décor in each room, to the amenities that help you relax from your daily fun, this is your home away from home. The finishing touches in furniture and old-world comforts are planned to the final detail. All units are chalet style, with wood furniture, beds with drawers beneath and rustic but spacious living spaces.