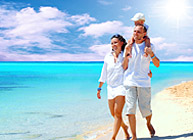 Property Details
Peterson's Waterfront Resort
Chelan, WA ID: 1217
Contact Information:
103 N. Park St.
P.O. Box 488
Chelan, WA, 98816
Closest Airport:
Seattle/Tacoma, WA (SEA)
200.00 miles
Amenities
On-site:
Jacuzzi/hot Tub
Swimming Pool

Off-site:
Onsite - Swimming Pool - Outdoor

Resort Highlights
The luxury lakefront condominiums of Peterson's Waterfront Resort offer visitors everything they need to relax, play, and enjoy the attractions and activities of the beautiful Lake Chelan region. Enjoy on-site boating, fishing, swimming, and water sports on the lake, as well as tennis, basketball, and volleyball. The property features a swimming pool and private hot tubs. The resort is within one mile of an 18-hole championship golf course, and is close to snowmobile trails, a casino, Slidewaters Amusement Park, shopping, entertainment, and restaurants. A grocery store is also nearby.
Destination Highlights
Lake Chelan, located within North Cascades National Forest in central Washington State, flows through the deepest gorge in North America. The pristine, glacier-fed lake extends 55 miles into the heart of the Cascade Mountain Range. Roads extend less than halfway to the headwaters of Lake Chelan. Beyond the end of the road, rugged snowcapped peaks rise over 9,000 feet from the lakeshore. Visitors can cruise the lake to its upper reaches, into an unspoiled frontier, forgotten by time. Boating, fishing, water sports, hiking, biking, and horseback riding are the most popular summer pastimes in the region. In winter, Echo Valley and Mission Ridge offer skiing and winter sports. Visitors can enjoy a water and amusement park, zip line rides, wineries, and many more attractions in the Chelan Valley area. The scenic towns of Chelan, Manson, Stehekin, and Holden Village offer shopping, dining, and entertainment.
Unit Highlights
Enjoy luxurious waterfront living at Peterson's Waterfront Resort's beautifully appointed condos. Choose a one-bedroom unit that can accommodate up to 4 people, or a two-bedroom unit that can accommodate up to 6 people. Units feature a fully equipped kitchen with microwave oven, garbage disposal, and dishwasher; washer and dryer, TV, VCR, fireplace, and a deck with barbecue grill.