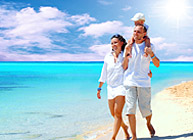 Property Details
Alpine Crest/Resort Club of Helen
Helen, GA ID: 1209
Contact Information:
273 Carrie Cox Drive
P.O. Box 780
Helen, GA, 30545
Closest Airport:
Hartsfield Atlanta International Airport (ATL)
97.00 miles
Amenities
On-site:
Fitness Center
Indoor Swimming Pool
Jacuzzi/hot Tub
Swimming Pool

Resort Highlights
You'll have a memorable vacation at Alpine Crest Resort where you'll be treated to southern hospitality and alpine charm. The resort is in Helen, Georgia, nestled in the beautiful foothills of the Blue Ridge Mountains. The quaint German alpine village of Helen even has an 18-bell glockenspiel, plus lots of shops and a variety of restaurants. The indoor pool has a retractable roof, so you can swim all year long. Active guests can play tennis, use the exercise equipment, and use the sauna and whirlpool in the health club. Kids will enjoy the playground, two water slides, and paddleboats.
Destination Highlights
Hike and bike the scenic mountain trails at Unicoi State Park, one of Georgia's most popular parks. If it's not too scary for little ones, spend a few hours at the Live Tarantulas Museum where 25 adult exotic tarantulas from South American, Asian and African rainforests live. Beside tarantulas, you'll also see bearded dragons, iguanas, scorpions, and a 17-foot-long Burmese python. What's a visit to Georgia without sampling Georgia peanuts? For 28 years, Fred's Famous Peanuts has been selling boiled peanuts at its roadside country store.
Unit Highlights
A 1-bedroom unit sleeps 6, a 2-bedroom unit sleeps 4-6, and a 3-bedroom unit sleeps 8. All units have a full kitchen with a dishwasher and microwave. There's a fireplace when you want it and air conditioning when you need it. Sit on the balcony in the early morning for a peaceful way to start your day, or have your breakfast there and enjoy the scenery with your morning paper. Soak in the in-room Jacuzzi and watch troubles and cares melt away. For entertainment, there are two TVs and a VCR.