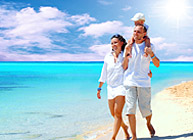 Property Details
Wapato Point
Manson, WA ID: 0936
Contact Information:
1 Wapato Way
P.O. Box 426
Manson, WA, 98831
Closest Airport:
Seattle/Tacoma, WA (SEA)
200.00 miles
Amenities
On-site:
Indoor Swimming Pool
Jacuzzi/hot Tub
Swimming Pool

Resort Highlights
Wapato Point starts with the amazing Lake Chelan and adds luxury all its own. Its 116 acres include six tennis courts, one indoor and seven outdoor pools, an indoor hot tub and miniature golf. Explore the area by bicycle or pop over to nearby Mason for live entertainment. On the lake you can paddleboat, canoe sailboat or just swim and enjoy the scenery. Nearby is Slidewaters Amusement Park, and in winter you can cross-country and downhill skiing at nearby Echo Valley. This is the perfect place to enjoy the fabulous vistas of the Cascade Mountains, or kick back in peace and quiet.
Destination Highlights
Wapato Point is 116 acres on Lake Chelan in north-central Washington. Nestled in the North Cascades National Forest, the area is a wonderland with the glacier-fed lake at its heart. There are snowcapped peaks and remote villages to explore, plus the wide variety of water sports, from paddleboats to sailing, swimming to casual boating. There is cross-country and downhill skiing, ice-skating and more. Washington State offers a cornucopia of attractions such as concerts, festivals, theater, bicycling, hiking, mountain climbing, boating, kayaking, rafting and some of the best wineries anywhere.
Unit Highlights
Relax in the luxuriously appointed one- to three-bedroom condominiums at Wapato Point resort, the perfect place to take a break between all your activities. Each unit has a fully equipped kitchen, spacious living rooms and separate dining areas and comfortable furniture and beds. There is cable TV for your entertainment, as well as romantic fireplaces the whole family can enjoy. Best of all, perhaps, are the private decks or patios which let you enjoy the beautiful outdoor vistas from the privacy of your own rooms.