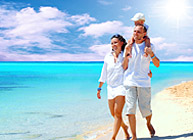 Property Details
Lake Carlos Villas
Alexandria, MN ID: 0587
Contact Information:
3954 County Road 42 N.E.
Alexandria, MN, 56308
Closest Airport:
Minneapolis - St. Paul International Airport, MN (MSP)
100.00 miles
Amenities
On-site:
Indoor Swimming Pool
Jacuzzi/hot Tub
Swimming Pool

Resort Highlights
Cozy and quiet, the intimate Lake Carlos Villas resort is located on the southwest shore of Lake Carlos. It provides an ideal vacation for those seeking serene lakeside relaxation, or the fun activities of nearby Alexandria. Guests can enjoy a lakefront beach, the resort's own 14-foot fishing boat, all-season indoor/outdoor pool, hot tub, game room, and lakeside walking and biking paths. Kids can romp in the playground, while adults can enjoy the adults-only clubroom and library. There are laundry facilities on-site. The villas are close to shopping, grocery stores, restaurants, and entertainment. Cook up your own catch of the day on a lakeside grill, spend the evening relaxing by a fire, and enjoy the beautiful natural surroundings of this unique retreat.
Destination Highlights
Lake Carlos is the largest of a group of lakes in Minnesota's Alexandria lakes region. The clear, deep waters of this glacial lake make it an outstanding attraction for fishing, boating, waterskiing, and scuba diving. Beautiful Lake Carlos State Park rests on its northern shore. Visitors to the area can enjoy hiking, horseback riding, golf, tennis, and exploring the other nearby lakes. Winter brings excellent cross-country skiing, snowmobiling, and ice fishing. In and around the lake area and town of Alexandria, visitors can enjoy shops, restaurants, entertainment, cruises, helicopter and airplane rides, and the Carlos Creek winery. For family fun, there's a water park, Casey's Amusement Park, and a petting zoo. The Runestone museum in Alexandria, presenting evidence that pre-Columbian Vikings settled in the 'New World," is a must-see.
Unit Highlights
Lake Carlos Villas offers comfortable, fully furnished condominiums that will provide you with everything you need to enjoy your Lake Carlos vacation. A one-bedroom unit can accommodate up to 4 people. Two-bedroom units can accommodate between 6 and 8 people. Three-bedroom units can also accommodate up to 8 people with additional private rooms. All include telephone, television, fully equipped kitchen with dishwasher, air conditioning, and a fireplace.